<![if !vml]>
<![endif]>
March 5 -7, 2004 – New Life Church ALPHA Retreat at Fair Havens near Beaverton, Ontario
This weekend was the first Alpha® retreat for New Life Church. Eight enthusiastic participants drove the 1½ hour route to Fair Havens Ministries Retreat Centre located near the East side of Lake Simcoe, north-east of Toronto. The weather started out mild and clear but did turn cooler on Saturday and Sunday. On Friday night, those who arrived early drove to the town of Beaverton and enjoyed a wonderful Chinese dinner. After returning to the retreat centre the weekend activities started with a time to "download" and leave our cares behind. We were all asked to write down those things that we wanted to leave back at home and what our expectations for the weekend were. There was a short time of Praise and Worship
Saturday found us partaking not only in spiritual food but also in the wonderful food served to us for breakfast, lunch and dinner (and a late night snack too). Our spiritual food was provided by the Alpha® course videos presented by Nick Gumble. In between there were several times of Praise and Worship and some free-time in the afternoon. On Sunday, the last video was shown after breakfast and several people shared their experience of the night before. After lunch we all drove back to the Toronto area and some went on to see the move "The Passion of the Christ". The weekend culminated in an evening service at New Life Church.
Fair Haven's staff are to be commended in the wonderful hospitality and service and FOOD! Did I mention the great food?!
Here are some pictures from the weekend.
<![if !vml]>
<![endif]> <![if !vml]>
<![endif]>
Some of the participants during discussion times
<![if !vml]>
<![endif]> <![if !vml]>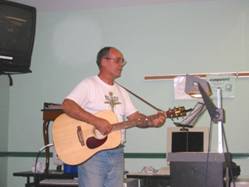 <![endif]>
Snack time was nearly as good as meal time!   Praise and Worship times were enjoyable
<![if !vml]>
<![endif]>
Ooops – watch that thin ice – Evelyn actually just put her foot through the ice!
<![if !vml]>
<![endif]>
The New Life Alpha Retreat Group included
(standing) Ian, Meg & Don
(seated) Mary, Jennette, Marg, Evelyn and Aletta